« go back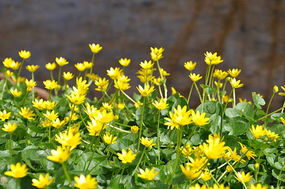 Spring Fever
On the Road
As the end of the catechetical-school year approaches, students may be showing signs of restlessness, inattention, or unresponsiveness. Even you may seem to be missing that "spark" with which a new year often begins.
Whether you are a parent, teacher, catechist, director, or principal, the children and students look to you to re-energize them and help them find ways to keep them engaged for the last few classes of the year. Look to prayer and the Holy Spirit to keep your spirit enkindled with the fire of faith. Find in God's Word that renewal to see everything anew.
Encounter
"To live is to change, and to be perfect is to have changed often."
Blessed John Henry Newman
"So if anyone is in Christ, there is a new creation: everything old has passed away; see, everything has become new!"
2 Corinthians 5:17
Go Forth
How can you bring a fresh perspective to your ministry at this time of the year?
« go back